Sign Up for Our
Newsletter Here:
Nov 7, 2014 - Nov 9, 2014
Irivne, CA
Selenite Sword of Light Workshop with tom Ledder and Deborah Shea in Southern California
Tom Ledder and Deborah Shea at the Temple of Light
Experience the new ultimate shaman sword of light. Learn new technique of using multiple selenite swords of light on one person. Experience a new light language attunement and activation for your swords of light. Experience a new meditation for the development of the Antahkarana.
Three-day workshop in Irvine California with Deborah Shea of www.lumerianlight.org or Contact Deborah at 949-241-5790 or look2onesource@msn.com
Selenite Swords of Light
Selenite Swords of Light are some of the highest vibration energy tools available to practitioners today, and hand crafted from pure selenite crystal. The swords carry the energy vibration of Archangel Michael, an inspiration to leaders and light workers, and help people open up to the the 5th dimensional light of the divine.
Selenite Swords can open you to the 5th dimensional light of the divine. You can tap into the quantum level of energy with these powerful Swords of Light.
For a Japanese translation, Click Here.


This presentation describes the properties of the crystal Selenite. What are Selenites Swords of Light and how do they work?

Tom Ledder the developer of the swords of light is joined by Deborah Shea of www.lemurianlight.org in this presentation.

| | |
| --- | --- |
| Ultimate Selenite Sword - Katrina-Raphaell - 16 inch- | |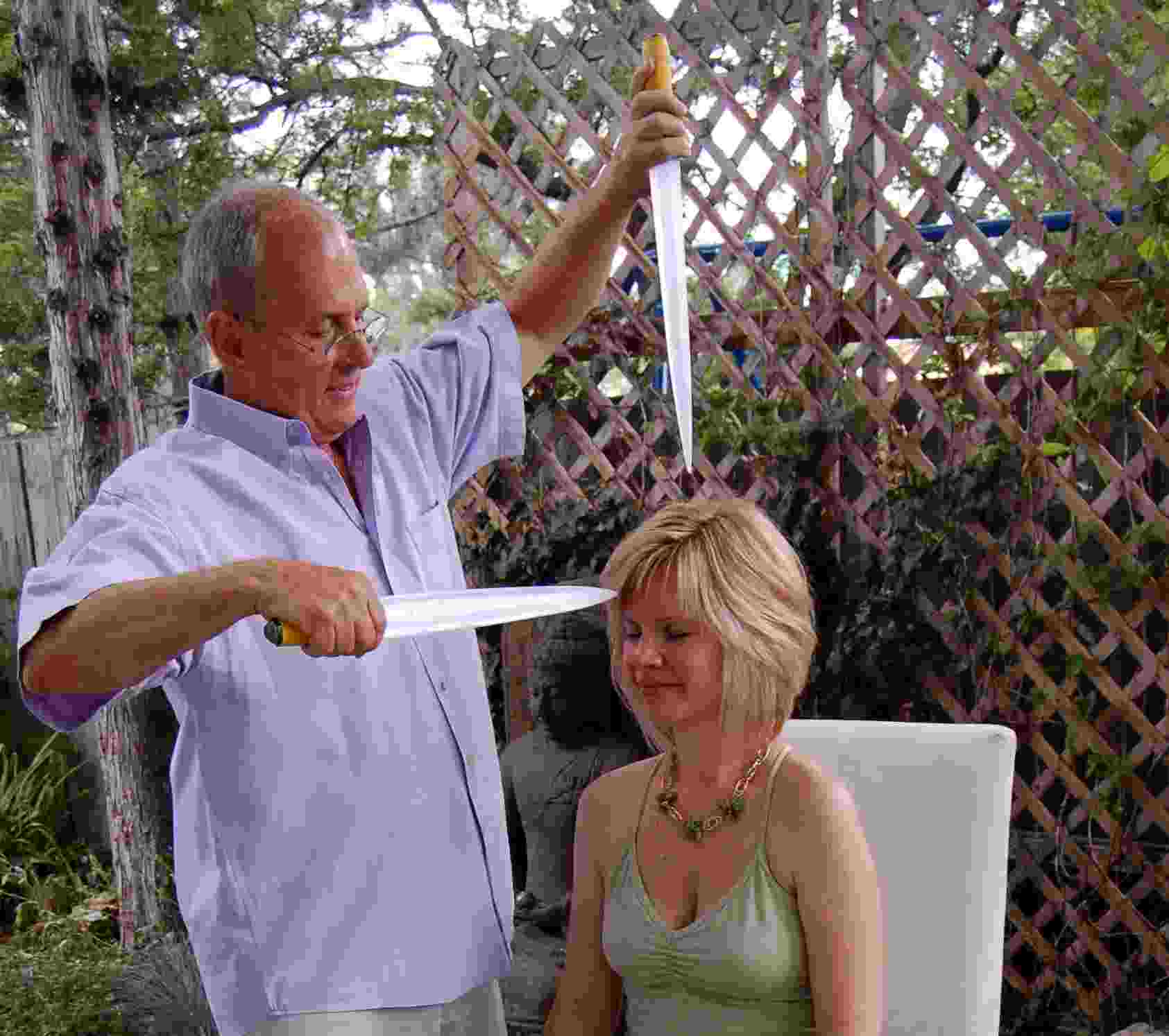 "The Archangel Michael swords have changed my life. I was able to use these swords just last week…By sitting and holding the wands for just a few minutes, my physical and energetic bodies are retuned to a state of internal peace and bliss."
Steve, Denver, CO